Unique design
Anew Nature has served hundreds of residential and commercial clients.
We create one of a kind functional pieces of art for your home or business,
across a wide variety of materials and design aesthetic.
White Lacquer & Walnut
Designed and built for an entrepreneur and friend to Anew Nature, this standing height workstation is made of white lacquered steel, with concrete tube legs set atop a white lacquered base that neatly hovers above the floor.
A pinwheel of walnut drawers opens to reveal 48 surge protected outlets and storage for additional cord length to keep this workstation clean and organized.
Sugar pine & reclaimed oak
Designed and built for a local artisan and made of materials from her home region, Northern California. The classic X design of the trestle legs allows open sightlines and the satin finished top softens the reflections of natural light across its surface
A subtle, hand buffed lime finish gives this Northwestern Sugar Pine top a uniquely clean, but aged look.
BELOW:
This circular acrylic table top sits atop reclaimed wood
and features a spiraling, brushed steel base.
RIGHT:
The wood from this vanity came from the ruined slats of a broken bed. The owner of that bed was none other than Guy Long, one of Anew Nature's longstanding employees!
The design for this table is centered around the a beam of wood reclaimed from a theater in St. Louis city. It was commissioned by a couple from St. Louis after seeing a picture of the beam on our Instagram page.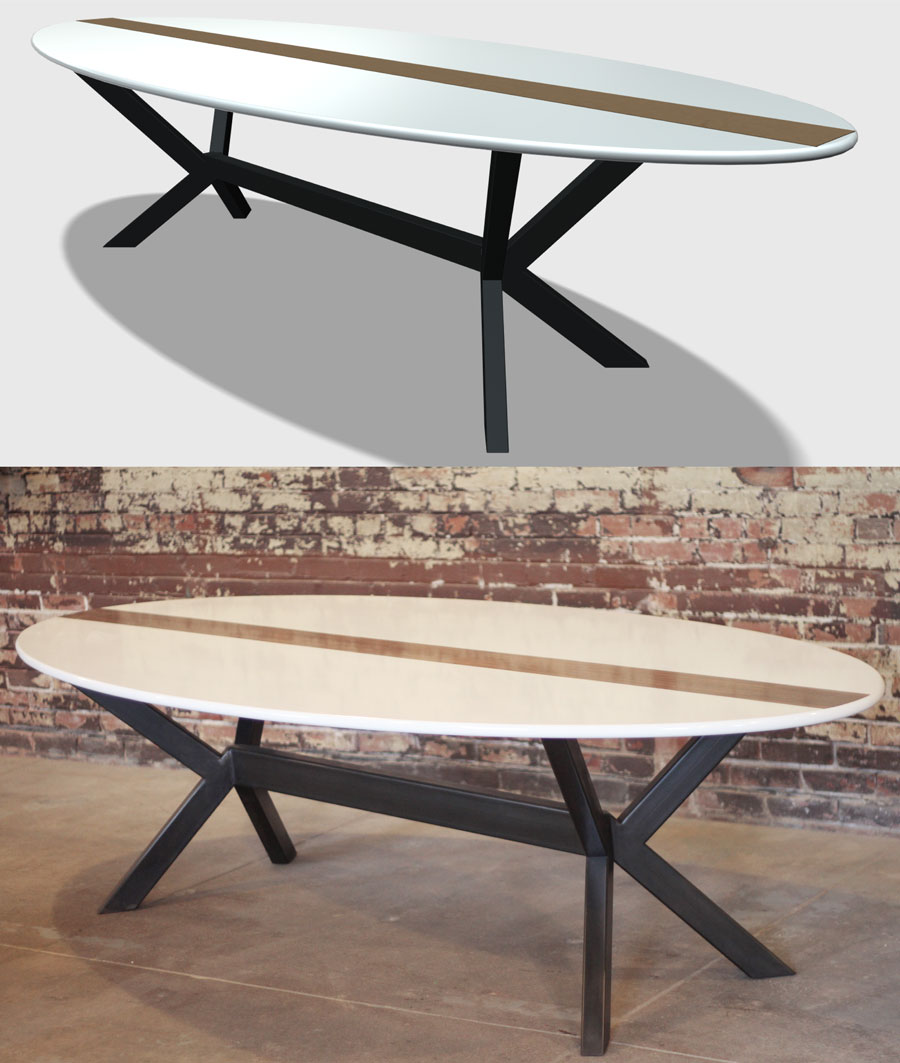 Comissioned by a courageous lover of modern design.
This custom dining room table boasts flawless white lacquering, acid blackened steel and a central stripe of warm walnut.
To start your journey, please complete the form below.
You will receive an email with more information on how to commission your one-of-a-kind design.